Shelbyville High School
Class Of 1965
SHS CLASS OF '65
HEADQUARTERS
Home Page Update!! Posted 4/14/2022
57 / 75 Class Reunion
How does the 57/75 symmetry grab you?
Since the 55 year class reunion was scrubbed due to Coronavirus concerns, and most all the class is, or will be 75, we are tentativley scheduling a reunion on Saturday, August 20, 2022
Many of you already got a teaser from Carol Cole (who has done most all of the legwork up to this point), so this is to remain on the home page until additional details are posted. The gathering is to be at the Shelbyville VFW, primarily to reduce the logistics of other catered venues. Other tentative activities may include a Saturday golf scramble, a tour of the revamped Chautauqua building, and hopefully a Sunday morning service at the Lake with Dave Haney and Rich Hayes. Other suggestions would be welcome. At this time, reservations are not being taken (will be later), so please e-mail Carol Cole at: stmaroma4@gmail.com
OR, text Carol at 217) 827 - 3790
so we can get a tentative crowd size for planning purposes. If you have already done so, thanks!
This is just the preliminary info, so mark your calendars, and stay tuned for further details.
____________________________________
The reunion committee:
Carol Cole, Martha Hunter , Donna Stewardson, Ginny Moody, Sally Lash, Judy Small, Paula DeVore, and Clyde Wakefield
------------------------------------------------------
NOTEABLE!!
We recently received an inquiry from a classmate indicating a desire to donate to the class. A most generous thought, and therefore, below is the information for any others that might be so inclined. Any checks should be mailed to our trusty and long-serving class treasurer:
Sally Lash, 400 W. N. 3rd St., Findlay, IL. 62534
Checks can be made out to: Shelbyville Class of 1965
Funds currently are used for website maintenance fees and funeral flowers...future uses can be discussed at the next reunion, or suggestions received on-line.
---------------------------------------------------------------
,Now if you haven't checked out the Chuckle Bin recently, we're up to the # 50 posting, which is almost 2 year's worth if chuckle -worthy stuff. Some of the earlier gems are due a second look, so look in on that tab.
------------------------------------------------------------
As a reminder, all the stuff regarding the most excellent 50-year reunion is now archived in the 50 Year Reunion tab located in the left-hand tab listing. Not only that, a whole bunch of photos taken at the event​​​​​​ are stored there. A goodly number of the class need to update your Profiles and pictures so that everyone can keep up to speed on the latest in your lives. Hey, it could be several months until the next reunion , so spill the beans and keep the class up to date. By the time we meet again, you'll have forgotten what you've been doing since the last reunion
If you have ideas on what you'd like to see on the website, please forward to Clyde or Carol. And by the way, keep checking in on the Class Central tab on the left listing for the latest conversations between classmates (see below).
CLASS CENTRAL...Post notes or news of yourself or other classmates for the rest of the class to see. This tab is kind of like "what's new" in addition to following classmate birthdays, etc. Surely there is news that the class would be interested in knowing about. A good place to post comments about classmate birthdays, news about yourself, or good clean gossip on what's happening around Shelbyville.
Update to your Profile Page -- check out the new format, and while you're there, add a "now" picture so everyone can see how gracefully we have become "more senior". Anybody needing help doing that, drop a note to one of the Site Administrators, and we'll try to assist.
. For first-time classmate visitors, please go to the "How to use this site" tab and get started by filling out your Profile and Contact info. We're glad you found us. Classmates already on line, let's try and get some more to join ! Check the Missing Classmates tab (upper left) to bug those not on the site!
Clyde Wakefield and Carol Cole
Site Administrators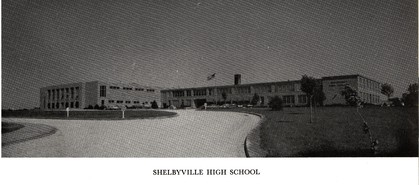 1965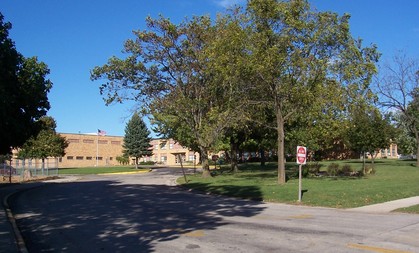 2010